The Heart Horse Candle Co.-v Multiple Scents
Regular price
Sale price
$22.00 CAD
Unit price
per
Sale
Sold out
Made in small batches in Hamilton,ON  these 255g Coconut-Soy Scented Candles have up to 40 hour burn time. Made with coconut-soy wax, high quality phthalate-free fragrance oils & 100% cotton wicks. Free of paraffin, dye, & chemical whiteners.
Scents:
Back To Basics- Vanilla
Best In Show- Ripe Raspberries
Saddle Up -Leather
Sand Ring – Sea Moss, Ocean Air, Coconut
Shipping Out- Hot cup of Coffee
Show Ring Nostalgia- Mango, Peach, Prosecco
Spoiled Pony- Carrot cake, spice, frosting
Unicorns Are Real- Sweet pink sugar, hints of lemon, strawberry, and perfume
Blanket Season (Seasonal) -Apple cider, leaves, spice
Treats For Santa (Seasonal)- Gingerbread Cookies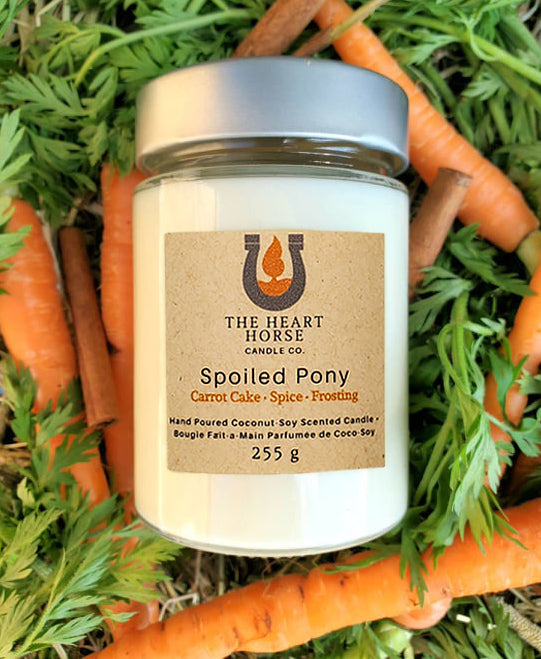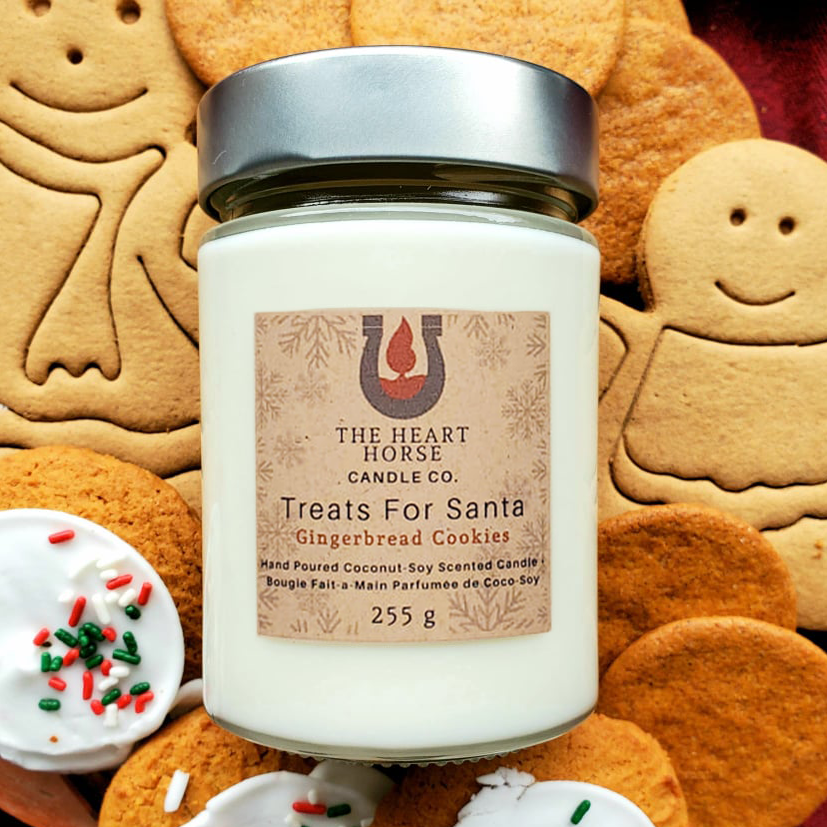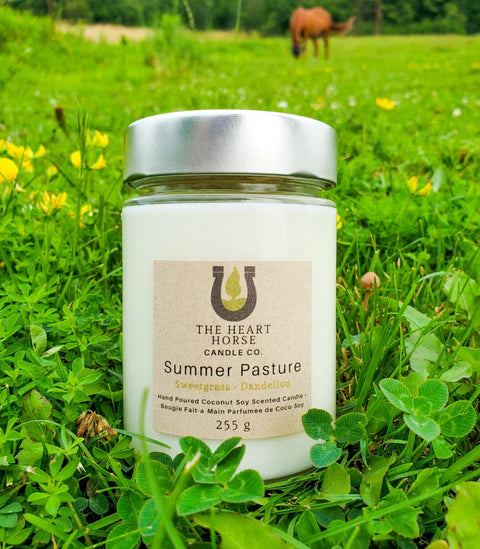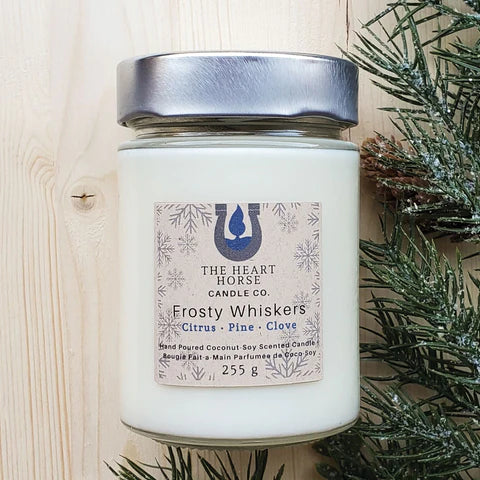 The Heart Horse Candle Co.